EXCELLENCE
We are masters, we are demanding. That's how we guarantee an excellent product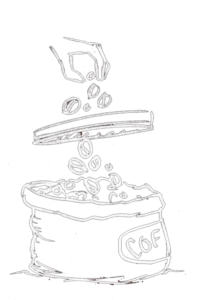 SELECTIVITY
Each grain goes through a rigorous selection process, increasing out coffee's value
PROCESS
We take our process very seriously, taking care of every single detail; just like only a master can do.
QUALITY
We want to be known for our products quality.
WE LOVE TO TEACH
We want to share with our clients all our knowledge and experience, because it's not only about preparing the best coffee, but to enjoy it.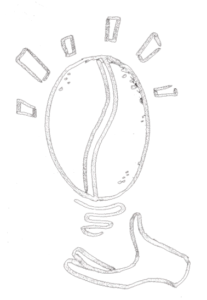 CREATIVITY
Doing things in a creative and innovative way allows us obtain unique results.
OUR STORY
Almendra Selecta Coffee was born with the dream of offering the best coffee
This idea was first presented in the EMPRENDER financing fund (SENA program) where we were winners in the announcement number 21 on 2012, being awarded for innovative, social and careful process around coffee. We also won the Antioquia E award on October 15th in 2013 and got certified as special coffee in the program of special coffees from Antioquia governorship.
Currently we have 8 stamps that certify us as a transparent and high quality company, like: SENA, FONADE, EMPRENDER FUND, CAFÉ DE COLOMBIA, ORIGIN CERTIFICATE, CEFE DE COLOMBIA, PIC AUTHORIZED BUYERS.

OUR FARMLAND
In the municipalities of Fredonia, Amagá and Venecia, in the heart of Antioquia coffee zone, in the best grounds and with the best weather conditions our coffee plantings grow and true masters take care of each process to produce the best coffee.
Our principal plant is located in Caldas, Antioquia, and its registered in the Federación Nacional de Cafeteros so we can develop coffee cupping and generate a complete traceability system, assuring excellent quality,
OUR PEOPLE
Besides counting with an excellent raw material, we work with engaged coffecultors with appropriate handling practices (shadows, biodiversity, environmental responsibility, organic fertilizer handle, traditional benefits, etc.) constantly encouraging them to determine the best procedures and promoting and prizing their labours as it gives results.